Living Technology
The way electronic products and systems get into homes has changed. All too many of the related processes have not.
No longer do customers go to their local specialty hi-fi store and pick out and take home equipment. The breadth and sophistication of products and systems available today require more decisions, more "influencers", and a much longer cycle from conception to completion. Contractors have generally replaced retailers in providing equipment for these systems.
Many years of experience has provided me an extensive knowledge of the high-end residential systems market, and all the associated disciplines, in Northern California, Northern Nevada, and Hawaii.
I will be a critical resource in your sales and specification efforts, and your ultimate successes.
Services
Areas of Expertise
Lighting Control
Systems Integration
Private Cinema
Home Theater
Dedicated Audio and Video
Distributed Audio and Video
Residential Networking
Services
Territory Management and Development
Project identification, documentation, and tracking
Unencumbered Communication
Market Consultation
Historical Territory Overviews
Market Analysis
Business Plans
Entree to Key Influencers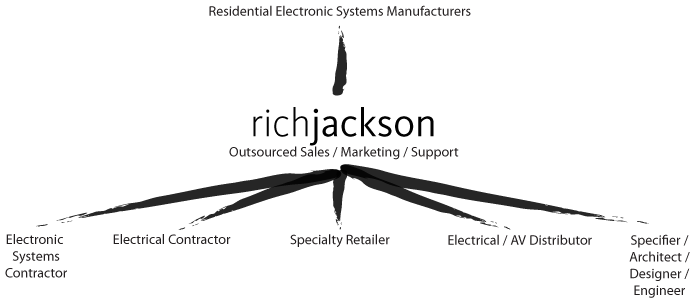 About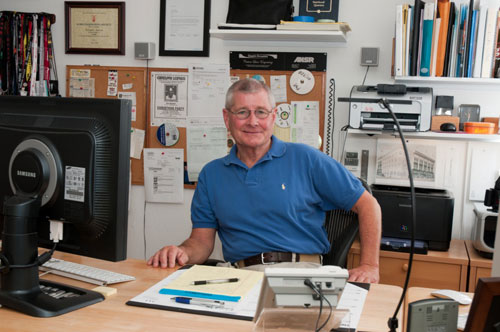 I'm fifth generation Northern Californian and have spent my entire career in this dynamic market. I became fascinated with audio as a lad and went to work for Pacific Stereo as a part-time salesman while attending college. I've been fortunate to have seen tremendous advancements in the quality, connectivity, and control of audio and video equipment, and control and communication of other residential systems. Moore's Law is very much alive and well, and history will show that we are now in the most exciting and productive era of technology.
From 1999 through 2009 I was provided the opportunity to represent/manage the Lutron RIS (Residential Interactive Systems) contract. This contract was geared towards the CEDIA type account and over the 10 years of my RIS responsibility I was privileged and gratified to help grow the account base nicely, and see the associated revenue grow more than 10 fold. My past representation of Lutron (and AMX) has allowed me to develop a trust and relationship with the top tier custom retailers, installation companies, and residential systems specifiers in this market. Northern California has traditionally led the way in newly adopted technologies and also has an exceptional group of dealers, designers, and integrators.